Open hours all year round: 10:00 – 19:00 daily
During winter (September – May) only TANUSZODA and its facilities can be visited!
Opening hours for the sauna and steam:
Friday-Sunday: all day
Monday – Thursday: 10:00 – 13:00; 16.00-19.00
During the summer season, the slide runs (30min) every hour from 12:00 
Note: Information about the open pools can be found at the stop sign next to main entrance
Closure of the pay office: 18.00
Closure of pools: 18.45
Annual maintenance is expected at pre-announced times.
Guests arriving by car can use our free parking lot for 250 cars and 4 buses. Next to the main entrance, there is a bicycle storage for 75 bikes.
CONTACTS:
Marcali Spa and Leisure Centre

Marcali, Rózsa Str. 2/a
Tel: + 36 85 515 200
E-mail: level@marcalifurdo.axelero.net
web: http://www.marcali-furdo.hu
  Our maintainer: Municipality of Marcali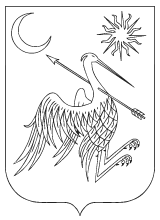 web: http://www.marcali.hu