ABOUT US – INTRODUCING OUR SPA
From the beginning until nowadays
About us – The outdoor spa, opened in 2003, is loacted on the nothern part of the town in an 8 hectares park which provides excellent swimming, leisure and sport opportunities for everyone. Thanks to the indoor spa and training pool we are able to welcome guests all year. The town also enjoys a favourable location of LAke Balaton and the Hévíz-Balaton Airport in Sármellék.
Since 1989, the spa possesses certified medical water which is sulphurous hydrogen carbonated and chloride specific. This medical water is recommended for gynaecological diseases, rheumatic knee, hip and spine joint gout as well as nervous system problems. Thermal pools are available outdoor as well as indoor.
In the summer you can enjoy the benefits of the outdoor spa in a relaxing environment while our indoor spa is open all year round. For phisically disabled guests we have special portable pool chair lift so they can use the outdoor and indoor pools as well.
CONTACTS:
Marcali Spa and Leisure Centre

Marcali, Rózsa Str. 2/a
Tel: + 36 85 515 200
E-mail: level@marcalifurdo.axelero.net
web: http://www.marcali-furdo.hu
  Our maintainer: Municipality of Marcali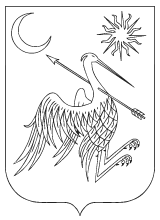 web: http://www.marcali.hu